Welcome To
The AICE COMPUTER EDUCATION ,recognized by Department of Electronics , Under AICTE ,Govt. of India , is a well-reputed organization in the field of IT industry is running its educational division by the name of "PRAGTI EDUCATION AND WELFARE SOCIETY". AICE COMPUTER EDUCATION is the largest among the NIELIT(formerly DOEACC) accredited institutes. Our Training covers the entire range of NIELIT CCC, O Level & A Level syllabus right from the primary stage to professional level having its number of branches in Delhi and Outside..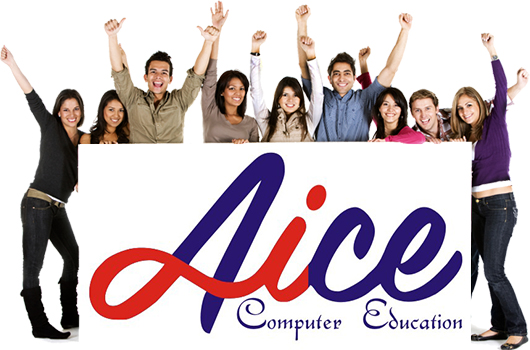 Infrastructure and Facilities.The Institute is located so as to be easily accessible through public transport.The Institute has spacious classrooms, computer labs, library, counseling desks, faculty workstations, discussion rooms, administrative blocks and other areas. A number of spacious, well-furnished and well-equipped lecture halls provide a conducive atmosphere for learning...
AICE also organized scholarship & training programs in school for the students, we got the appreciation letter from the school principals.
The Institute has started special programme for the development/awareness of women and child by starting diversified activities as: organizing seminars/camps (legal awareness), providing free vocational training and making them confidant to fight against atrocities etc.
Multiple labs with state-of-the-art computer systems, interconnected to provide multi-user and multi-platform connectivity, cater to the requirements of practical and project work. The software consisting of various operating systems, GUIs, Office/Programmer productivity tools, advanced database management systems, Internet-development tools, software engineering tools etc., provide an ideal integrated development environment for different courses from basic to very advance levels. Continuous emphasis is laid on periodical up gradation of lab facilities in order to keep pace with the rapid technological advancements..
Our Vision
To create India energy efficient, empowered and gender neutral by providing free training to the underprivileged. This will be done by making them resourceful for future technologies such as solar energy, entrepreneurship skill training and industrial and education programs.
Our Mission
To impart knowledge to the young brigade of India about the endless opportunities in business ecosystem by cultivating set skills for their future industrial ventures. One more line required One more line required One more line required One more line required.